Understanding Child Custody Challenges
When it comes to child custody matters, the road ahead can seem daunting. Complex legal processes combined with the emotional strain can leave you feeling lost. As a devoted parent, you deserve clarity and confidence in your approach. That's where we come in.
At Administer Justice, we specialize in providing compassionate guidance to individuals just like you who are seeking the best outcome for their child custody situation.
Types of Child Custody and Requirements
Knowledge is power, especially when it comes to child custody matters. We will equip you with a comprehensive understanding of the various types of child custody arrangements, empowering you to make informed decisions that serve the best interests of your child. From legal terminology to court procedures, we'll provide you with the essential information to navigate the process confidently.
Your Guide to Achieving Child Custody Success
Navigating the child custody process can be overwhelming without proper guidance. Our team helps you understand the necessary steps and requirements to pursue custody of your child. Whether you are seeking full custody, joint custody, emergency custody, or even other divorce related issues we can outline the options available to you and develop a personalized plan to guide you.
Affordable Legal Help for Child Custody Matters
We believe that everyone deserves access to quality legal assistance, regardless of their financial situation. Our team of caring volunteer attorneys are committed to providing the legal help parents facing child custody challenges need. At our centers, there is a whole team of people who want to come alongside you with help and hope through these challenging circumstances.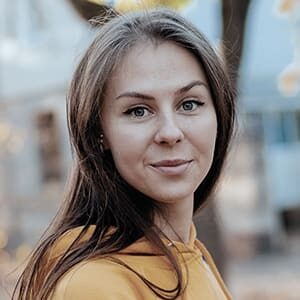 Juanita
"When I finished rambling about my story/experience, I didn't feel rushed or judged for it. The whole team was calming and encouraging."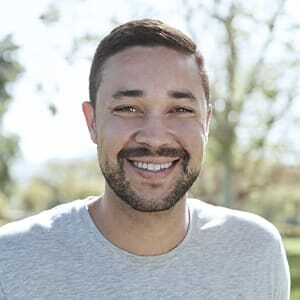 Jack
"I love how they had my best interest at heart. They really help you."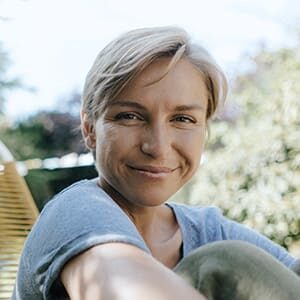 Ana
"The team listened and was able to discern the multiple issues our family is facing. The spiritual guidance was very comforting."
Administer Justice is Your Partner Child Custody Issues
We understand taking the first step can be intimidating. However, delaying action could prolong your child custody challenges. Wherever you are in the child custody process, our justice centers specialize in empowering individuals like you to handle your legal issues without the need for an expensive attorney. Together, we will create a solid strategy, provide the guidance you need, and work towards achieving the best possible custody arrangement for your child.
Our experienced volunteer lawyers listen with care and provide practical steps for you to take.
Our justice centers offer one-on-one consultations with an attorney for only $30, so you can get the legal advice you need without breaking the bank. We can help you understand your legal options and provide a next steps plan for your child custody case. We will also provide a support team to assess other ways we can come alongside you in this struggle. You are more than a problem to be solved. We care about you.
When you work with Administer Justice, you'll receive personalized attention and specific guidance from our caring team and volunteer attorneys. Here's how: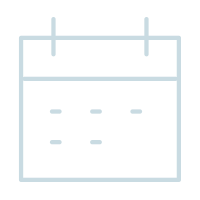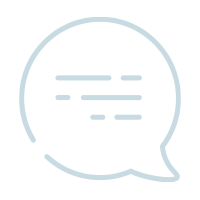 2. Meet
Meet with your attorney. You'll discuss your legal issue and get personalized legal advice.
3. Take Action
Your attorney will help you understand your legal options and next steps in the custody process.
How to get the most out of your appointment.
The child custody process varies and will depend on your specific situation. Our attorneys will be able to listen to your unique situation and provide specific next steps to help you resolve your issue.
Before your appointment, there are a few things you can do to ensure your appointment is as helpful as it can be. We're here to help you succeed, so don't worry if you need to come back for more help! Our $30 copay is only collected the first time you come for a particular legal issue.
Some ways to prepare for your appointment include:
Visit a Justice Center Near You
Take the first step to overcoming your legal problem. Search your zip code below and click the name of the center for more information and a link to schedule a legal aid appointment today.
Have questions or need more help scheduling an appointment? Call (855) 818-4554
Common Child Custody Questions
While each case is unique, below are some general questions that will help inform you as you begin the process. Book an appointment at our justice center to get specific answers to your questions from a team that cares.
The different types of child custody can include physical custody (where the child lives), legal custody (decision-making authority), sole custody (one parent has primary custody), joint custody (both parents share custody), and split custody (siblings are divided between parents).
Courts look to determine the best interest of the child(ren) and consider various factors, including the child's age, physical and emotional well-being, relationship with each parent, stability of each parent's home environment, the ability of each parent to meet the child's needs, and any history of abuse or neglect.
The requirements vary depending on where you live, but generally, to obtain custody, a parent must demonstrate their ability to provide a stable and nurturing environment for the child and act in their best interests.
Specific grounds for obtaining full custody depend on where you're located and the circumstances of the case. Generally, factors such as abuse, neglect, substance abuse issues, or a parent's inability to provide for the child's needs may be considered.
Steps may include consulting with an attorney specializing in family law, gathering relevant documentation (e.g., financial records, evidence of parental involvement), filing a petition or motion with the court, and attending hearings or mediation sessions.
Yes, child custody arrangements can be modified if there is a significant change in circumstances or if it is in the best interests of the child. The process for modification varies depending on where you live and specific details of the case.
In emergency situations, such as immediate threats to the child's safety or well-being, a parent may seek emergency custody orders from the court, which can grant temporary custody until a full hearing can take place.
Challenges may include disputes over custody terms, disagreements regarding parental rights and responsibilities, complex legal procedures, and emotional stress associated with the process. To alleviate these challenges, many courts require parenting classes, mediation, and may appoint a third party to help determine the best interest of the child.
The duration of the child custody process varies depending on the jurisdiction, complexity of the case, and the willingness of the parties to reach an agreement. It can range from a few months to more than a year.