Use your law degree for life-changing impact
For attorneys, the call to do justice is clear. Administer Justice partners with attorneys like you to provide the help of a lawyer and the hope of God's love to vulnerable neighbors.
Schedule a call with a team member to learn about becoming a volunteer attorney, or download our PDF to learn how your legal help can bring hope.
Find purpose by serving clients in need.
Administer Justice has developed and refined the Gospel Justice Center model for over 20 years. More than 80,000 clients have been guided through confusing legal problems with help from a knowledgeable volunteer attorney like you.
As a volunteer attorney at a Gospel Justice Center you'll receive:
Ready to serve as a volunteer attorney?
Our team is ready to answer any questions you have about serving. Schedule a call today to learn more.
Hear from Our Volunteer Attorneys
"We, as attorneys, have been given so much power by knowing the law and I personally want to use that power for a lasting and life changing impact."
"Administer Justice helps me to help people who really have deep needs…a lot of the people I meet with at Administer Justice have nowhere to go."
Three Simple Steps to Become a Volunteer Attorney in a Gospel Justice Center
Have your questions about serving at a Gospel Justice Center answered on a call with Judy Miller, Esq.
Gain insight into the process of serving and the support available to you as a volunteer attorney through our on-demand training.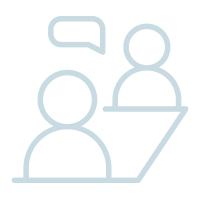 3. Provide Legal Advice to Clients in Need
Serve as a volunteer attorney once a month at a local center providing life-changing legal advice and coaching to clients. Find fulfillment in seeing clients move from confusion and worry to confidence and hope.
There is a massive civil justice gap in America – low-income neighbors
can't get basic legal advice.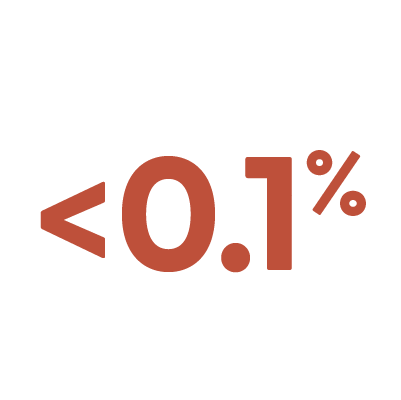 Percentage of the 384,000 churches in America providing legal help to the most vulnerable in their community.
We understand the multiple demands upon your time, the uncertainty of how to serve, and questions of ability. That's why we worked hard to remove those barriers. We've built a turnkey model you can easily plug into rather than having to start from scratch.
From insurance and database software to an entire volunteer team that surrounds and supports you, every aspect of what it takes to run a center has been thought through, planned for, and provided.
Your volunteer team fills necessary roles, like welcoming, hospitality, data entry and even post-meeting follow up. You focus on giving guidance to those in need.
All it takes is 3-4 hours a month for life-changing impact. Volunteering as an attorney brings hope, joy, and the love of Christ to every recipient you touch.
Below you'll find answers to some common questions about serving as a volunteer attorney.
Have other questions? Schedule a call.
Yes. Administer Justice provides malpractice insurance for attorneys giving brief advice and referral to clients.
Yes. Most issues raised at Centers involve very basic assistance. This includes basic legal procedure, understanding legal documents, and common-sense legal strategy. Training and resources on substantive law are also made available so that attorneys can educate themselves if they are interested or a specific question arises.
All volunteers are expected to serve monthly. That said, we encourage all centers to have at least 2 volunteer attorneys on the team so that if one needs to miss a month the Center can still operate.
The type of legal service we provide is often called "brief advice and referral." It is highly likely you will be referring clients to other resources for additional help. These are often legal resources but could be other social services as well.
Administer Justice maintains a list of legal aids and private attorneys in Illinois that we trust. We are adding to this list as we continue to grow into new communities. Our staff periodically reviews the resources on the referral list to verify the attorneys are in good standing.
We also recommend teams create their own referral list of trusted attorneys based on their own network and connections in the area.
We recommend clients be given names of more than one attorney where possible so they can make a choice as to which attorney they want to work with. Administer Justice does not receive a fee for a referral.
Sometimes an individual will want to hire the volunteer attorney with whom they have just met — having built trust and rapport. That is fine so long as it is reasonable and the client gives informed consent. The volunteer attorney must make clear to the client that the new representation is happening outside of the operation of the clinic and will have no affiliation to Administer Justice. The attorney must also provide the names of other attorneys who practice in that area of law so that the client can make an informed choice.
The attorney provides compassionate legal counsel, offering the client a Next Steps plan to solve their problem. The Client Advocate provides emotional and social support and makes sure that the client understands their Next Steps plan.
All legal issues are covered. The most common legal issues are: family (parentage, child support, visitation, divorce, and post-decree); housing (landlord-tenant and foreclosure); small claims; debt collection and consumer law; employment; and criminal records relief (expungement).
The attorney is not expected to go beyond the one-time 45-minute consultation. In that time, the attorney will coach the client, so they are empowered to take the next steps themselves. The attorney may offer additional limited scope services outside of the session, for example, helping to draft a document, but this is not expected. Attorneys may not file an appearance in court on behalf of a client.
Administer Justice recommends that lawyers be Christian, as the lawyer may be asked to pray for the client, but this is not a requirement. Prayer is a demonstration of compassion that has powerful impact on a client. We also hope the lawyer has opportunity to share how much God loves the client and has a plan for their life.
Yes. All clients are asked whether they feel their session helped them with their legal problem and over 93% say "yes." While we as attorneys have trouble imagining that anything less than full representation is helpful, the fact is that most people just need some guidance in order to solve their legal issue on their own, or to know where to turn for additional help.
Also, our model involves the spiritual and emotional side of people's lives, which is often overlooked in legal aid settings. We find that being holistic and focusing on things like active listening, empathy, and prayer can have an even greater impact than the legal advice that is given. Just as many clients report feeling a greater sense of God's hope for their lives after their session as do those who feel they were helped by their legal issue.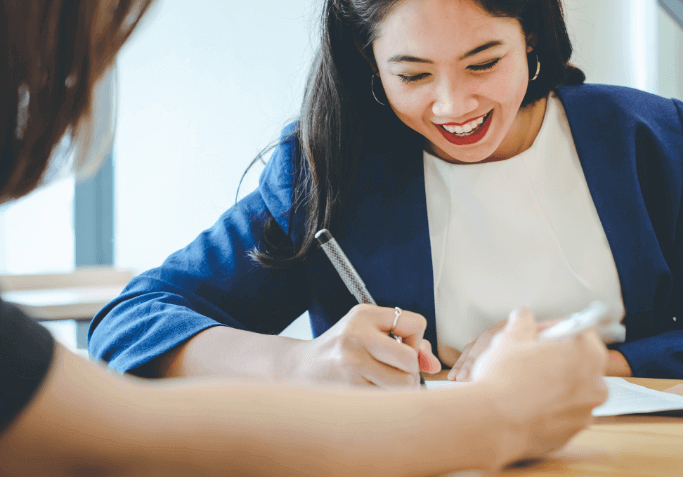 Embrace your unique calling & Find Joy in Serving
Your help brings hope back to the hopeless. There are neighbors near you who need legal help from a Good Samaritan. You can help change their story and follow your calling as a lawyer to provide justice to those in need.
Schedule a call today to talk to our team and get started.