Meet the Administer Justice Team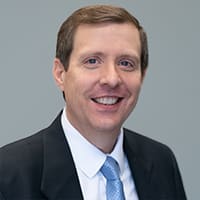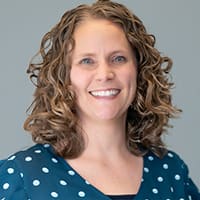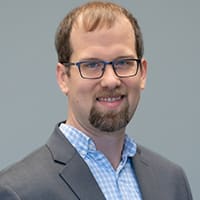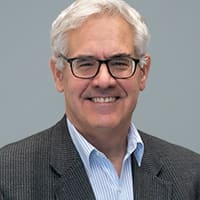 Bruce Strom
CEO & Founder
Bruce is the Founder & CEO of Administer Justice which began in 2000 as a direct response to the prayers of Bruce's wife, Helen. Bruce admits he got caught up as the senior partner in a successful law practice where he argued cases all the way to the U.S. Supreme Court. Through a series of circumstances and the power of his word, God called Bruce to leave that practice, and join the ranks of the poor as he learned and served alongside them. While Bruce has received many awards, keynoted faith and justice summits with the Supreme Courts of Tennessee and Mississippi, and published the book Gospel Justice with Moody, he is most grateful for the chance to use the gift of a law degree to serve one of the least of these. A graduate of Judson University and the University of Illinois College of Law, Bruce is also a pastor. He encourages the church, attorneys, and individuals to step out of their comfort zone and in the words of our founding verse, "Administer true Justice, show mercy and compassion to one another." Zechariah 7:9.

Jules Roper
COO
Growing up, Jules's favorite sporting position was playing catcher. In that role, she could see the whole field, support the pitcher with every pitch, and encourage and coordinate team efforts from her vantage point behind the plate. As the COO Integrator at AJ, God is using her in a very similar role. Serving at AJ brings together Jules's desire to serve God in kingdom work and her 16 years working at ATI while it grew from 4 clinics in one state in 2004 to over 850 clinics throughout 25 states in 2019. Her experience working with talented and entrepreneurial leaders, and her passion to use that to build God's kingdom, are used every day to help AJ fulfill its vision of seeing 1,000 Gospel Justice Centers transforming lives in the name of Christ. God continually humbles and hones Jules's gifts by helping her listen to problems carefully, ask thoughtful questions, consider people and culture, and work with the team to devise scalable solutions. Jules finds joy in stewarding AJ's resources well by supporting and building capacity throughout the gifted staff and volunteers God brings to AJ.

Andrew Sharp
VP of Legal Services
After launching a Gospel Justice Center at his church, Andrew saw God bring together his legal training, his passion for access to justice, and his faith. When a position opened at AJ to help other attorneys, churches, and Christ followers walk the same path, he jumped at the chance. His law degree at Chicago-Kent College of Law and prior work experience at Illinois Legal Aid Online showed him the great need for legal assistance as well as insight into how pro bono and legal aid work together to meet client's legal needs. His passion for technology, in addition to law, enables him to find solutions that help our centers operate more smoothly, our attorneys and volunteers build stronger community, and our National Support Center address client and volunteer questions more efficiently. He finds great joy in hearing how much serving impacts our volunteers and knowing that God is transforming their lives as much as he is those of our clients. Andrew and his wife live in Oak Park with their two daughters.

Mark Garavaglia
VP of Engagement
Mark served in government and private practice before becoming the first General Counsel for Rotary International and The Rotary Foundation. He spent nearly 20 years serving at Rotary while also continuing his education part-time at Trinity Evangelical Divinity School where he earned his M. Div. He quit the practice of law in 2010 when he and his wife, Alicia, were called to serve as missionaries at Tyndale Theological Seminary near Amsterdam. His family moved to the Netherlands in 2012 and Mark served as the president of the seminary there until early 2022. When preparing for their move back to the U.S., Mark learned about AJ and felt the Lord was leading him there, where he could combine his legal and theological training to work at building relationships with churches, supporters and attorneys. Mark would love to talk with you about how AJ is spreading gospel justice across our country.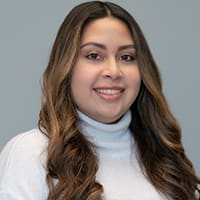 National Support Center Manager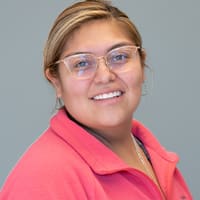 Launch & Support Specialist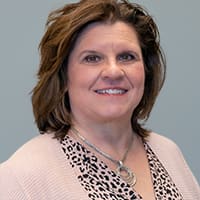 Senior National Launch Specialist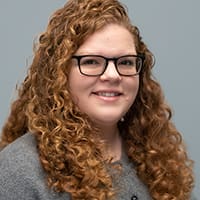 Director of Digital Marketing & Communications

Itzel Alamos
National Support Center Manager
Itzel initially joined AJ as a volunteer for an internship during her undergraduate program and she fell in love with the organization as she saw clients' lives changed. When a position opened up, she jumped on it and she's been here ever since. Itzel's trust in God and his good purposes have helped her as she serves clients and volunteers. With skills in teaching, Itzel walks volunteers through how to use our systems in clear, easy-to-follow steps. She is bilingual and loves that she can use that skill in her work at AJ. Volunteers and clients both appreciate Itzel's patience and knack for solving problems. Itzel finds joy in seeing our team work together to help clients book appointments so they can access needed legal advice. And she never tires of hearing the joy and excitement from our Justice Champions about getting started with a new Gospel Justice Center!

Nelly Arellano
Launch & Support Specialist
Nelly initially joined the AJ team as a volunteer because she wanted to get into the legal field. She was overwhelmed by how distinctly Christian and wonderful the work environment was – so much so that she cried when her volunteer work ended! She was thrilled when a position opened for her to join the staff. Her prior work in the school system with special needs children helped train her in listening with care and compassion so she could understand and care for people's needs. As a bilingual Spanish-speaker, Nelly supports volunteers getting started and clients needing to book appointments. She finds her greatest joy in helping clients in need – they walk in (or call in) desperate and leave with real hope because they have an appointment scheduled.

Lisa Cook
Senior National Launch Specialist
Lisa was first introduced to AJ serving as a volunteer Client Advocate. Throughout that two-year period, she fell in love with the holistic ministry and wanted to be more involved. God has called her to equip others for works of service, and her experience in a corporate operations setting and small coaching practice have prepared her to support our volunteers. Lisa does that by walking volunteers and Justice Champions through the launch process to open their justice centers. She finds the greatest joy in seeing the red ribbon pictures of Grand Openings at new centers knowing that the volunteers are trained and ready to serve clients!

Kristin Crawford
Director of Digital Marketing & Communications
Kristin is excited to be a part of the AJ team where she can use her marketing and communications skills to support the work of providing access to justice through the local church. With a bachelor and a masters degree in multidisciplinary media and communication studies, combined with more than 10 years experience in non-profit and B2B marketing, Kristin has background in a range of areas including video, web and graphic design, and communication strategy. She loves to collaborate and utilize technology and storytelling to share stories of God at work, and invite others to become part of those stories. She makes sure to get plenty of time away from the screens on long walks with her dog, Fitz, and international travel whenever she can.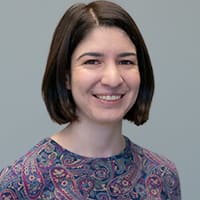 Director of Operational Excellence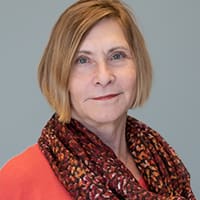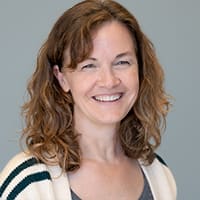 Senior Director of Engagement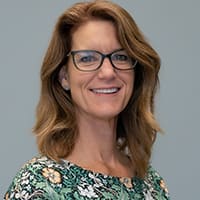 Katrina Kessler
Director of Operational Excellence
Katrina joined the AJ team because she is passionate about seeing the body of Christ using their gifts to bring hope and be a much-needed witness of God's concern for justice. Before joining the AJ team, she spent several years in the Christian nonprofit space finding ways to improve processes and remove barriers so that volunteer leaders were able to join in the work of the organization with as light of a lift as possible. Katrina enjoys bringing together different pieces of data and information and working collaboratively to remove pain points, develop better processes, and celebrate impact. Her greatest joy is hearing stories of impact and transformation in the lives of clients and seeing volunteers find a meaningful way to use their gifts as part of building God's kingdom.

Judy Miller
Advacement Director
Judy has been affiliated with Administer Justice for many years, starting as a pro bono attorney while in private practice. She served as the lead attorney and director of the Low-Income Taxpayer Clinic before becoming the Legal Services Director and then Executive Director. With the growth of gospel justice centers across the United States, Judy moved into her current role where she can focus on identifying attorneys with a call to serve and helping them find the right fit with a gospel justice team. She loves hearing attorneys talk of the satisfaction and joy they get out of using their law degree for life-changing impact. Judy earned her law degree from Northern Illinois University School of Law in 2008, where she received numerous accolades and scholarships. She is licensed in the State of Illinois, U.S. Tax Court, U.S. Bankruptcy Court, and the U.S. Supreme Court.

Emily O'Donnell
Senior Director of Engagement
Emily joined the AJ team because she wants to see the church leading the way in seeking justice for the least. She met her husband Douglas while attending Wheaton College and together they helped plant several churches in the Chicagoland area. After serving the church as a pastor's wife for nearly 20 years, Emily knows the challenges most church leaders face and how busyness can pull them away from making a real gospel impact in their community. She finds great joy in sharing with churches how easily they can get started in legal ministry because she's seen the impact Gospel Justice Centers have, not only on clients, but on volunteers and churches. Emily would love to talk with you about how to get a Gospel Justice Center started at your church!

Penny Rens
Administrative Assistant
Penny is an administrative assistant for AJ providing support for donor engagement and cultivation. She has been involved with AJ since its beginning as the first employee, and after taking some years off to raise her family, returned as a staff member in 2021. She has always had a heart for those in need and God has grown that through difficult personal circumstances. She finds great joy and purpose in helping AJ achieve its mission to empower vulnerable neighbors with the help of a lawyer and the hope of God's love. She loves that the model is centered in the local church and enjoys speaking with donors about the transformational impact their investment will have on clients. Outside of work Penny enjoys hiking, traveling, and spending time with her family.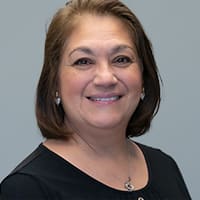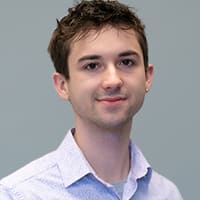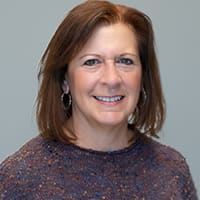 Attorney Support Director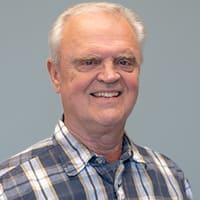 Chris Rodriguez
Support Specialist
Chris came to AJ in 2012 and loves welcoming clients and putting them at ease when they call or come into the office to book appointments. She loves praying with clients and helping them draw near to God in their pain, even as she helps them schedule time at a center. After suffering a stroke, she knows firsthand how God grows us through our weakness and is able to share that with clients walking through dark times. If you call our National Support Center, there's a good chance you'll be talking to Chris!

Caleb Roper
Data Coordinator
Caleb first joined the AJ Team as an intern to improve AJ's data practices while studying Data Science at Calvin University. He finds fulfillment seeing that his knowledge and experience with gathering, extracting, and showcasing data is something that allows AJ to scale up and maintain operational excellence. His experience volunteering at his local church has helped him understand the importance of supporting and motivating volunteers through the center dashboards he maintains. Caleb knows data tells a story and when volunteers see the results of their service with clients, it encourages and inspires them to continue. When he's not working, Caleb enjoys hiking and gardening.

Crystal Schrof
Attorney Support Director
Crystal joined the AJ team because she wants to equip attorneys volunteering at a Gospel Justice Center. She received her law degree from the University of Tennessee and is licensed in both Illinois and Tennessee. After retiring as in-house counsel, Crystal worked with her home church and Administer Justice to start a Gospel Justice Center. She serves as a Justice Champion and Attorney at her church's center. Crystal understands the challenges attorneys may encounter volunteering at a center. She finds joy in helping clients navigate their legal circumstances and equipping attorneys to volunteer at a Gospel Justice Center. Crystal serves as the Attorney Support Director and welcomes talking with our current volunteer attorneys with any questions or needed referrals.

Bob Thurow
Chaplain
Bob, as a farmer and a chaplain, summarizes God's call on him as Hosea 10:12: "Sow for yourselves righteousness; reap steadfast love; break up your fallow ground, for it is the time to seek the Lord, that he may come and rain righteousness upon you." Bob believes he is called to serve and support the team at AJ through faithful prayer, counsel, encouragement from God's word. He leads our weekly prayer Zooms, attends our bible study, and seeks to raise up those who are feeling low to the throne of grace. After 35 years in Nursing Home ministry, Bob is blessed to shepherd the AJ team and support Bruce as he leads AJ towards 1,000 Gospel Justice Centers. He knows the faithfulness of God through serious physical challenges and believes there's nothing better than knowing Jesus and following him.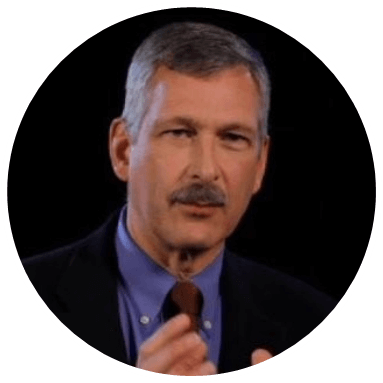 Board Chair | Attorney | Coach | Non-Profit/Church Consultant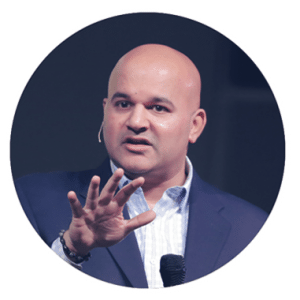 Serial Entrepreneur I Author I Board Advisor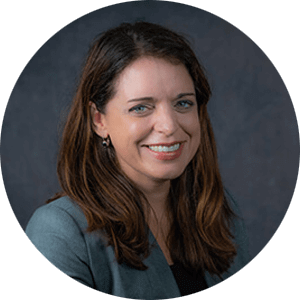 Executive Vice President of Partnerships and Communications, Water Mission

Jim Charlton
Board Chair | Attorney | Coach | Non-Profit/Church Consultant
Jim's professional life includes 20 years as a trial lawyer, three years on church staff as Evangelism Director and 14 years in leadership roles with Alpha USA, most recently as Director of Ministry Development. Jim seeks to help people become more fully alive through his current roles as attorney, coach and non-profit consultant. He also serves as a volunteer attorney for Administer Justice. Jim and Christine have been married 38 years, have three adult sons (and one grandchild) and live in the Chicago area.

Joe Abraham
Serial Entrepreneur I Author I Board Advisor
A professional entrepreneur with multiple successful company launches under his belt, Joe is now founder of BOSI Global – operating partner to venture-backed and privately held companies. Winner of numerous awards for his impact on global entrepreneurship, Joe is author of Entrepreneurial DNA (McGraw Hill 2011) – a critically acclaimed book based on his multi-year research into entrepreneurial teams. In 2008, he developed the BOSI methodology – now used around the globe as the gold standard behavioral assessment for business owners and their teams. He has been featured on Fox News, CNN, ABC, CBS and the Wall Street Journal as subject matter expert in small business, entrepreneurship and free enterprise. Joe lives in Chicago with his wife and two sons. They attend Harvest Bible Chapel.

Jennifer McHugh
Executive Vice President, Partnerships and CommunicationsExecutive Vice President, Partnerships and Communications
Jen serves at Water Mission, leading the ministry's development and communications programs, which are based on the principles of biblical stewardship of partners' time, talents, and treasures. Ms. McHugh joined Water Mission in 2018 and has extensive leadership experience in the philanthropic sector, serving at the directorial level at Mission: St. Louis, Bright Hope International, and Samaritan's Purse. She has enjoyed the privilege of serving on the Administer Justice board since 2018. Ms. McHugh holds the CFRE (Certified Fund Raising Executive) designation from CFRE International. She earned a master's degree in public relations, advertising, and applied communications from Webster University and a bachelor's degree in English literature and creative writing from Indiana University.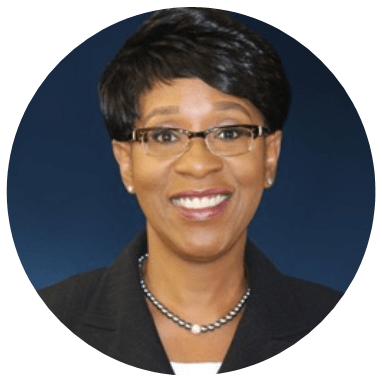 Attorney, Pluymert, MacDonald, Hargrove & Lee, Ltd.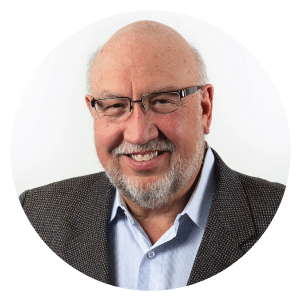 Retired CRO, Revenue Storm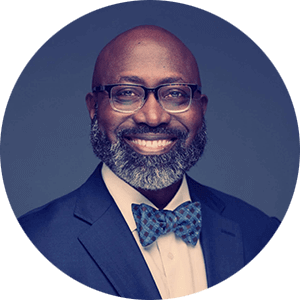 Rev. Dr. K. Edward Copeland
Pastor | Attorney | Author

Tempia Courts
Attorney, Pluymert, MacDonald, Hargrove & Lee, Ltd.
Tempia is a partner with the law firm of Pluymert, MacDonald, Hargrove, & Lee, Ltd. A graduate of the University of Illinois College of Law, she concentrates her practice in the areas of business and corporate law and not-for-profit law. Tempia advises businesses, churches and other not-for-profit organizations in a variety of matters, including entity selection and formation, mergers and acquisitions, employment and service contacts, tax exempt status, board governance and donor relations. She also coordinates corporate governance for numerous businesses and not-for-profit organizations, and assists minority and women-owned business enterprises with obtaining certification from state and local government agencies. Tempia is licensed to practice in Illinois and the U.S. District Court, Northern District of Illinois.
A musician with a heart for music ministry, Tempia plays piano, flute and brass handbells and conducted a three-octave handbell choir for more than a decade.

Lavon Koerner
Retired CRO, Revenue Storm
With over two decades of international consulting in sales and marketing effectiveness, LaVon Koerner is recognized worldwide as a leading expert in diagnosing and transforming sales and marketing organizations. Since co-founding Revenue Storm in 2001, LaVon remains zealous in his pursuit to provide organizations a comprehensive suite of proven tools and techniques that drive profitable revenue growth. As Chief Revenue Officer, LaVon helps organizations like EDS, Sun Microsystems, Ericsson, British Telecom, Ernst and Young, and Microsoft achieve revenue acceleration through demand creation and reap immediate, sustainable gains.

Rev. Dr. K. Edward Copeland
Pastor | Attorney | Author
K. Edward Copeland is a graduate of the University of Illinois, Champaign-Urbana (B.A.in English/Rhetoric) the University of California, Berkeley (J.D. 1987), Golden Gate Baptist Theological Seminary (M.Div. 1992) and Trinity Evangelical Divinity School (D.Min. 2017).
In his local community he has served as a commissioner for the Greater Rockford Airport Authority, as a founding member of Rockford's Alternative Drug Strategy, the Fun Safe Summer Partnership and the Rockford Area Violence Elimination Network. From its inception in 2009 until the end of 2016 he served as Governing Board Chairman of Alignment Rockford, a public school support organization. He currently serves on the board of Advance Illinois, a statewide education policy advocacy organization.
Nationally, he serves as a council member for the Gospel Coalition and as a speaker for the National Network for Safe Communities and the National Initiative for Building Community Trust and Justice. He also serves as an independent consultant for the Michigan State University School of Criminal Justice and the Bureau of Justice Assistance at the U. S. Department of Justice.
He and his wife Starla have been married for 32 years and they have three adult children.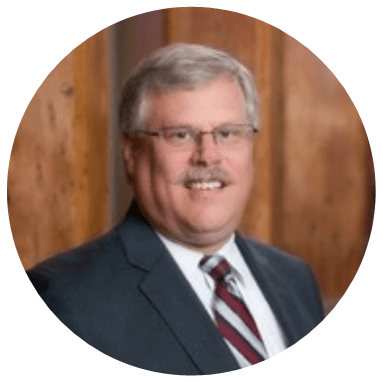 Attorney, Drendel & Jansons Law Group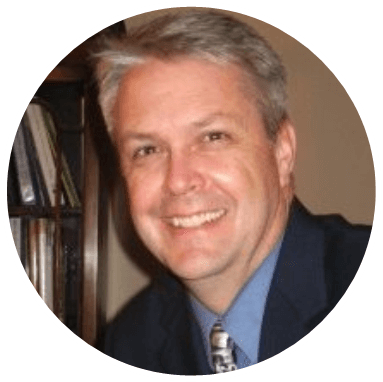 Director of Project Management, Exhibits Concepts, Inc.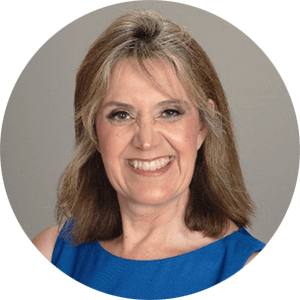 Vice President of Operations, Suncast Corporation

Kevin Drendel
Attorney, Pluymert, MacDonald, Hargrove & Lee, Ltd.
Kevin is an attorney with offices in Batavia, IL and Aurora, IL with a practice that focuses on Corporate & Business Law, Estate Planning & Administration, Residential & Commercial Real Estate and Local Governmental Law. Kevin is a past President of the Kane County Bar Association, Director of the Batavia Chamber of Commerce, Member of the Fox Valley Music Foundation Board, Member of the Kane County Judicial Evaluation Committee, among other things. Kevin is a local Lion's Club Member, President of the Chicago Chapter of Reasons to Believe and Justice Champion for the Aurora, IL Legal Clinic. Kevin has a BSS in English Literature from Cornell College and JD from Northern Illinois University where he was a Law Review Member and Salutatorian.

Daniel Arnold
Director of Project Management, Exhibits Concepts, Inc.
Born in Lancaster, Pennsylvania, Dan spent his early years in Peru, South America, where his parents provided medical and mechanic services to the Peruvian people. Dan has a MDiv from Trinity Evangelical Divinity School. While a student, Dan started a successful electrical contracting service. Dan used his Biblical knowledge and experience in the trades to lead teams to design, build, and install large-scale theatrical sets for Sight and Sound Theaters. The success of this work caught the attention of Museum of the Bible and Dan was invited to join them in 2012 as Director of Exhibits. This provides opportunity to travel the world spreading the good news of the Bible through powerful exhibits which bring the Bible to life. Dan served in the United States Navy trained to repair and maintain the shipboard MK-26 guided-missile system and as an emergency medical technician. He served in Operation Desert Shield. Dan is married to Diana and they have a son and daughter.

Maryanne Mings
Vice President of Operations, Suncast Corporation
Throughout my more than 25 years of experience in the business world, I have consistently proven myself as a top-tier leader possessing the insights and expertise necessary to succeed.
Some of my accomplishments include:
Excelling within cross-functional leadership roles in areas including operations management, human resources, and facilities management.
Taking the initiative to identify, research, and implement new technologies which have been proven to drive efficiency while slashing costs.
Delivering hands-on leadership and direction to staff to ensure the timely completion of all operations and projects.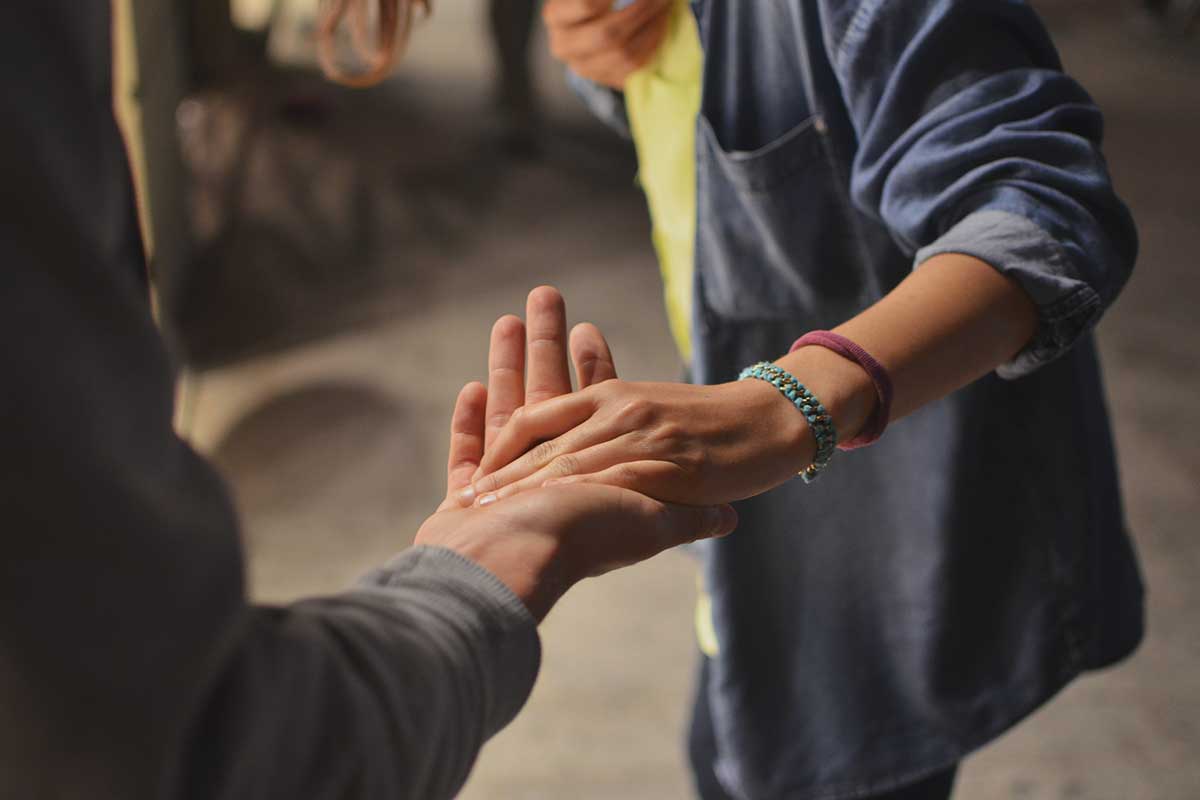 Want to help provide legal aid?
There are many ways to get involved. Learn more at the links below about how you can join the team providing legal help to people in need.