Hours:
Third Saturdays
9:00am – 2:00pm
Address:
World Victory International Christian Center
1414 Cliffwood Dr.
Greensboro, NC 27406
Below are answers to common questions you may have about your visit and receiving legal help at your appointment.
We can help you with any legal question. We are the best place to start to help you know what to do next. The most common areas of legal help we provide include:
family law
housing
evictions
contracts
wills
guardianship
criminal records
criminal reentry issues
consumer problems
immigration
employment
government benefits
and a variety of other legal issues.
We offer three levels of service: legal, social, and spiritual. Our legal help is limited engagement assistance. This means the lawyer represents you in a limited capacity. They will coach you on a specific next steps plan for your circumstance but not represent you on an ongoing basis. Our social assistance is resource coaching provided by a client advocate to ensure you have additional support as needed. Our spiritual assistance is optional and consists of prayer and the offer to connect you with a church.
No. The attorney will give you legal advice and a next steps plan to guide you through your circumstance. They will also empower you with referrals to other resources as needed. The attorney will not go to court for you or represent you in your case.
Depends. You may have a friend with you if they are not involved in your issue. You will be told this waives an attorney-client privilege, but we often find a friend helpful for understanding and remembering the legal help provided.
Many centers provide care for children but ask that they not be present during the attorney consultation. Contact your specific center to find out what they provide.
No. We exist to provide legal aid those who cannot afford the high cost of lawyers. If that is you, then please make an appointment with us.
We charge a one-time $30 copay per case. You may come back to follow-up on your Next Steps plan at no additional cost. If you have a new legal issue arise there will be a new copay.
Paying a $30 copay per case is an important way Administer Justice's clients participate as partners in seeking justice.
All copays are nonrefundable once collected. However, if you request that your appointment be rescheduled at least 24 hours in advance, the copay will be applied to the rescheduled appointment.
Administer Justice reserves the right to refuse to schedule clients for appointments based on repeated cancellations.
Requests to reschedule an appointment must be made at least 24 before the appointment. Call (855) 818-4554 to reschedule at the same or nearby center.
Administer Justice reserves the right to refuse to schedule clients for appointments based on repeated cancellations.
Yes, several of our centers provide Spanish translation and other languages may be accommodated. Please indicate your need prior to your appointment by calling (855) 818-4554 or emailing hope@administerjustice.org.
No. We provide legal help to all people regardless of race, religion, sex, immigration status, sexual orientation, or any other status. We believe God loves all people and so do we. We serve because of our faith and our teams have great love and compassion for all our neighbors.
Our centers seek to provide reasonable accommodations for clients. Please check with your specific center on what they provide.
Hear From Some of Our Clients
What to Expect
at Your Appointment
Hospitality
The team will warmly welcome you. They will provide food and drinks. They will help with any children present.
Gathering Info
Our Client Intake Specialist will check you in. They will ask about you and your legal issue. They will also collect or confirm payment of the $30 copay. This is all you will pay for help related to your legal issue.
Professional Help
Our Attorney will listen to your story with compassion. They will review your legal issue and create a Next Steps Plan with you.
Additional Support
Our Client Advocate is on your side. They will review your plan, answer your questions, and offer prayer. We want you to have the support you need. You will receive a folder from us to store information and resources.
Follow-up
We will follow up with you at regular intervals to see how you are doing. We come alongside you to continue to pray for you. We support you as you address barriers to move forward with your plan.
Additional Regional and Legal Resources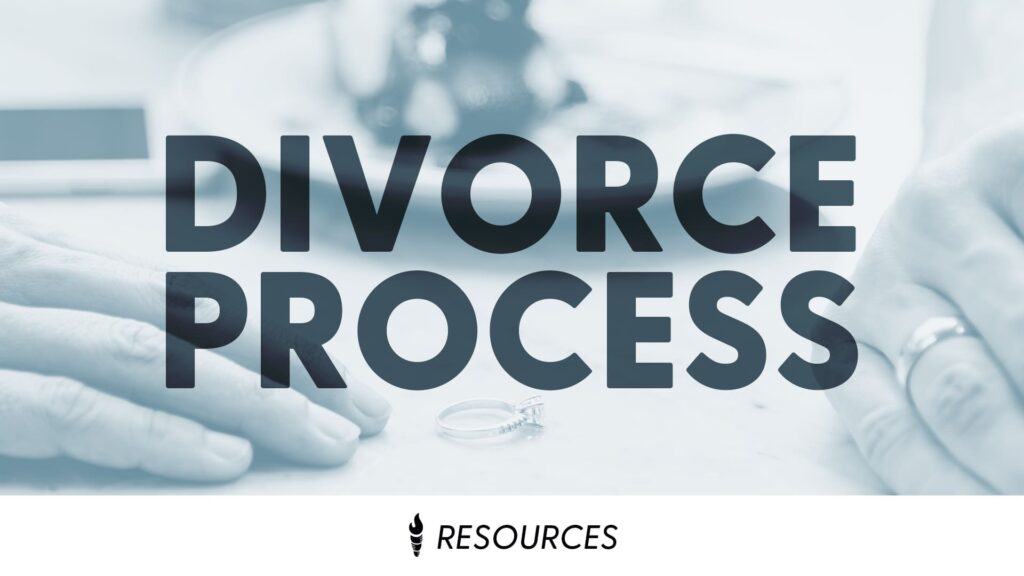 Guiding You Through the Divorce Process with Compassion and Expertise Are you at the beginning of the divorce process and feeling overwhelmed? We understand ...