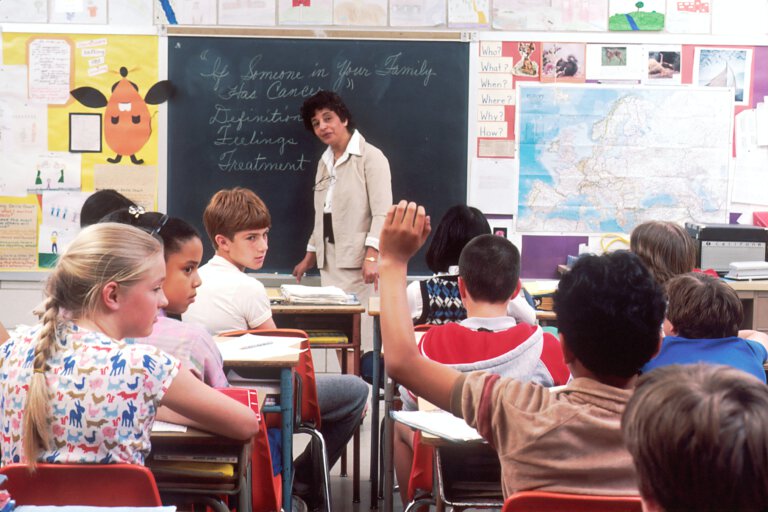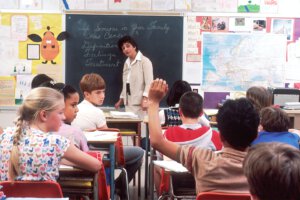 Every child understands justice – just try treating your children differently! Children want everything to be fair. This is because God made us in His image and He is a God of Justice. But Justice can be a messy topic. Some parents may want to avoid the controversy. But God has a lot to say about justice for the vulnerable. In fact, it is the second most prominent theme in the Bible. To help you help your children better understand true justice, we compiled 7 areas with multiple tools to help.
Start with God's Word about Justice
God's word must be the foundation and impetus for justice work – if God requires it, we must do it!
To help children see the importance of justice in the bible, pick up a copy of God's Justice Bible or the Poverty and Justice Bible. Both Bibles draw special attention to what God's word has to say about justice. Read the passages with your children. Pick verses to hang around your home and memorize. Do an art project with the scripture verse to engage all their senses!
Administer Justice created curriculum for younger children, middle school students, and high school students. Or, Open Network created a great 4-lesson God + Justice series for youth explaining how justice and righteousness are at the heart of our God. And International Justice Mission created an 11-lesson curriculum for high school students on gospel justice. Dedicate time in your church or home to teach the children and youth about God's heart for justice.
Read Great Books
After God's word, understanding justice issues can begin at the library! Books are a great way to open children's eyes to common justice issues. The Gospel Coalition wrote an article recommending several books for younger children that address racism and the gospel. To help children understand the injustices many children face as refugees and immigrants, you might read Tani's New Home: A Refugee Finds Hope & Kindness in America, or Lost and Found Cat: The True Story of Kunkush's Incredible Journey, or Areli is a Dreamer: A true story. And to discuss issues surrounding poverty, a helpful book is Lulu and the Hunger Monster. As you read, ask questions about how they might feel if they were in that situation! Help them understand injustice from a child's point of view.
Podcasts are for kids too!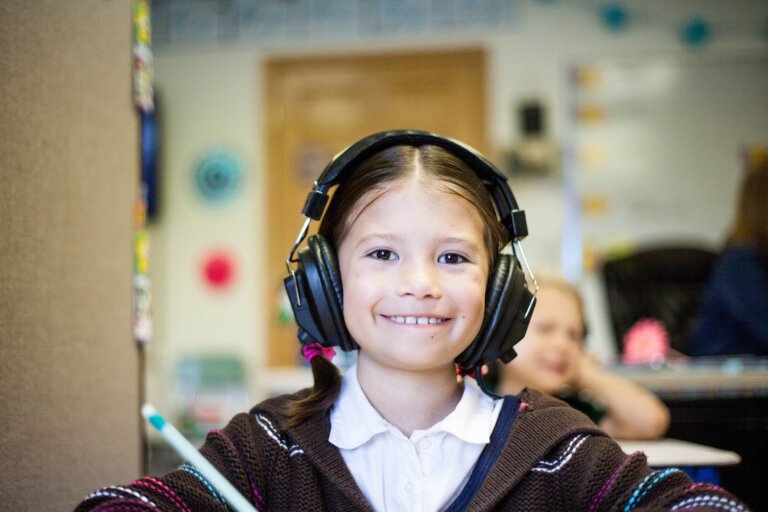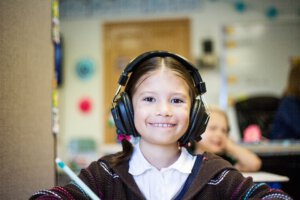 Podcasts are a great tool for exploring justice issues and hearing Christians discuss how to address them – and they're not just for adults! Many Christian podcasts for kids use bible stories to teach important biblical truths about God's heart of justice. Discovery Mountain has a whole series on 'being neighborly' that flows from Jesus's teaching on the Good Samaritan. And Paws & Tales shares biblical wisdom through storytelling – pick a 'tale' that highlights the importance of how we treat our neighbors and listen on your next car ride. Or give your kids a quiet time to listen before their nap. Let the podcasts highlight God's teaching on how we are to treat our neighbors.
The Power of Songs about Justice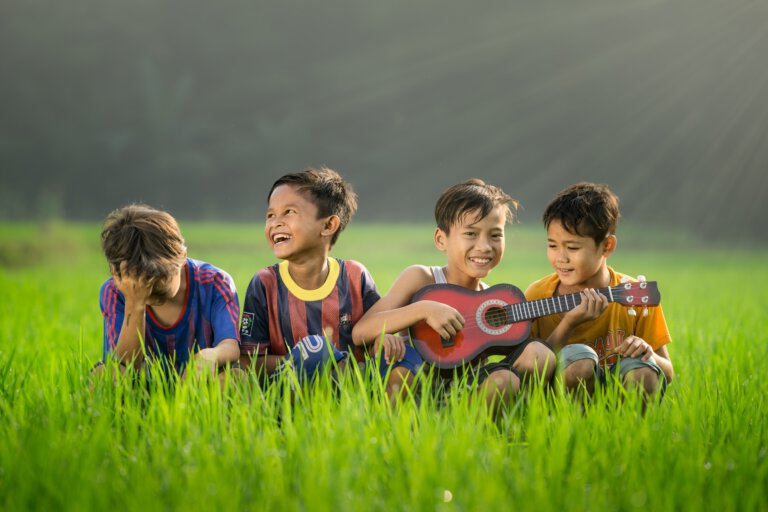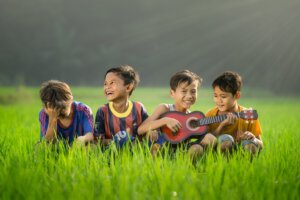 Much like stories have power to teach, music has power to move hearts. Songs can help children latch on to truths about justice in ways that sink deep into their souls. Our Justice Sunday curriculum for kids contains original songs explaining what justice is. One song teaches that justice requires making things right that are wrong: "Run It Back, Fix It!". And as part of our Restore Conference this past April, Sandra McCracken recorded her song "Justice Will Roll Down".
To help children think Christianly about racial injustice, Shai Linne created an album that includes the song "God Made Me and You" about the beautiful diversity in God's creation.
You can also listen to scripture songs from many different producers. Seeds Family Worship has hundreds of scripture songs, including songs like Greatest Commandment to help children remember our call to love our neighbor as ourselves. Create a playlist of songs that explore God's justice for the vulnerable in ways that will capture the imagination of children!
Watch, Learn, Discuss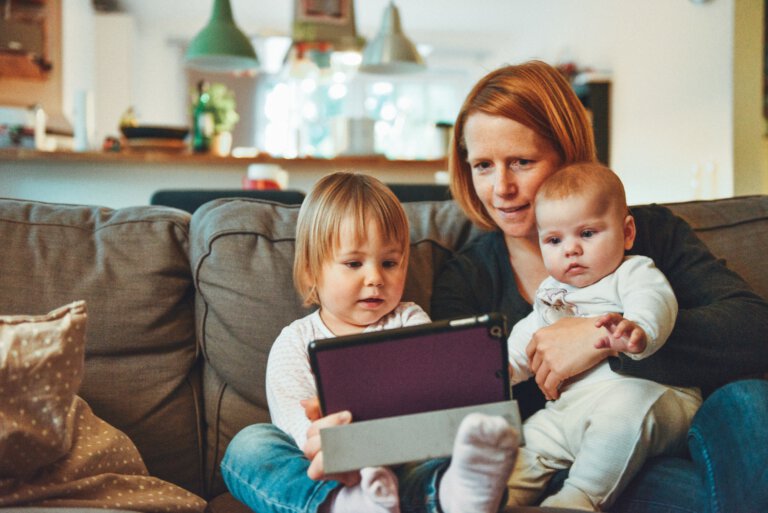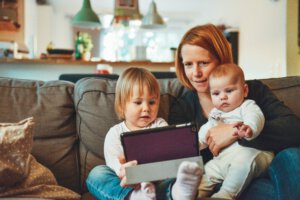 Besides reading and listening, watching movies can be a great way to begin a conversation with children about justice issues. Some great movie options for children are Our Friend Martin (1999), Remember the Titans, Ruby Bridges, and An American Girl Story – Molly, 1963. For older children and teens, these movies also wrestle with injustice in America: To Kill a Mockingbird, Just Mercy, Harriet, Selma, and 42. Take time to watch the movie as a family and set aside time to hear what they noticed and felt.
Volunteering as a Teaching Opportunity
Families that serve together help children understand and value how the gospel is both demonstrated and declared when we seek justice for our neighbors. From the beginning, Administer Justice has invited children of volunteers to assist in welcoming children of clients, sharing the need for affordable access to justice in their schools, and in fundraising. To learn about ways your family can serve at a local Gospel Justice Center, or to get your church involved, visit our Get Involved page.
Gospel Justice Requires Prayer
Finally, while God's word is the foundation and motivation for seeking justice for the vulnerable, nothing will be accomplished apart from prayer. Administer Justice gathers every Tuesday morning from 9-9:30am (CST) on Zoom to pray for gospel justice. Join us and invite your at-home children to listen and pray along with us. To receive our weekly prayer email, email Emily and request to be added to the list.
Pray, read, listen, watch, sing, and serve together. Your children are seeking justice. Help them seek God's justice and have fun along the way.