I remember visiting the mall and telling Santa all I wanted for Christmas.  How about you?  Some years the list was embarrassingly long.  Probably like me, you forget all the presents over time, but I bet one stands out.  What was your favorite Christmas gift ever?
The greatest Christmas gift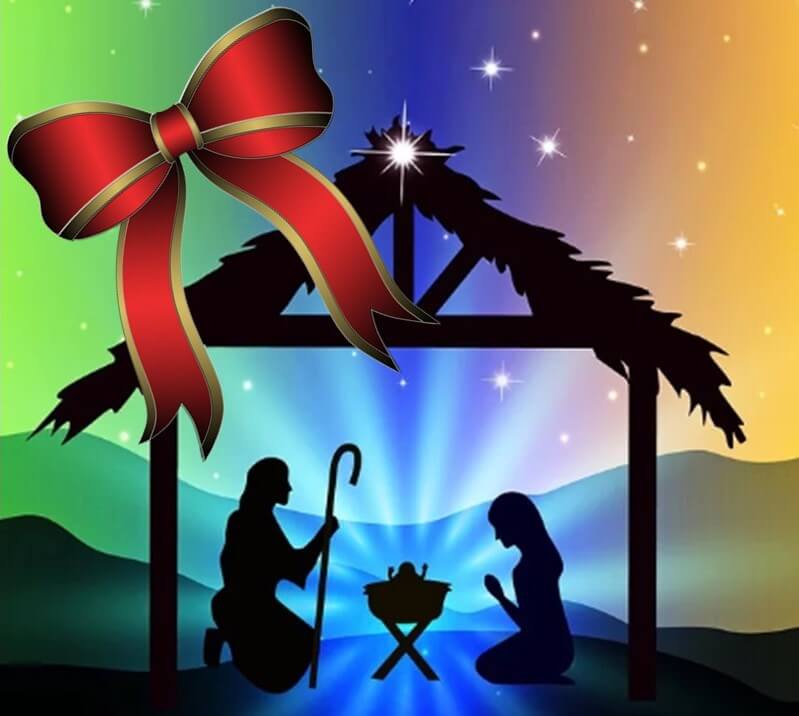 No cheating.  We all know the greatest gift was Jesus.  We celebrate Christmas because of this gift.  I'd like to know your next greatest gift.
My brother would say his son, Caleb.  Anyone who had a child born at Christmas would certainly agree.  But Caleb was extra special because he was born a couple of months early only weighing in at two pounds.  That Christmas was scary as we gathered in a hospital room.  Today Caleb is far from small, married and studying to go into ministry.  What a wonderful gift!
How about you?
My favorite gift
May I share my favorite gift?  The year was 1998.  Helen was pregnant with our twin sons.  If you don't know that story, I have a Christmas present for you – the book Gospel Justice.  But that is a different story.
At the time, we had plenty of money to buy whatever gift we wanted, but we made each other gifts.  Those were the gifts money could not buy.  They required thought and care.  In 1998, Helen made a calendar of note card verses on justice for each day of the year.
Today that gift makes sense.  Anyone who knows me knows my heart beats justice.  But not then.  What better way for God to get a hold of someone's heart than through His word that cries justice?
Why the gift means so much
Our sons were born in June, 1999.  While you may know that story, behind the story was a reluctant lawyer reading daily verses on justice.  At the same time, God connected me with my life-long friend and mentor John Robb.  John was encouraging lawyers to start volunteer-led legal aid ministries.  John reinforced God's heart for justice for the poor and vulnerable.  The Spirit through the passages I was reading, prompted me to say yes.
Sometime after that, I came across one verse that struck me.  The verse came from the book of Zechariah.  If you are like me, that is not your go to book in the Bible.  Here is that card: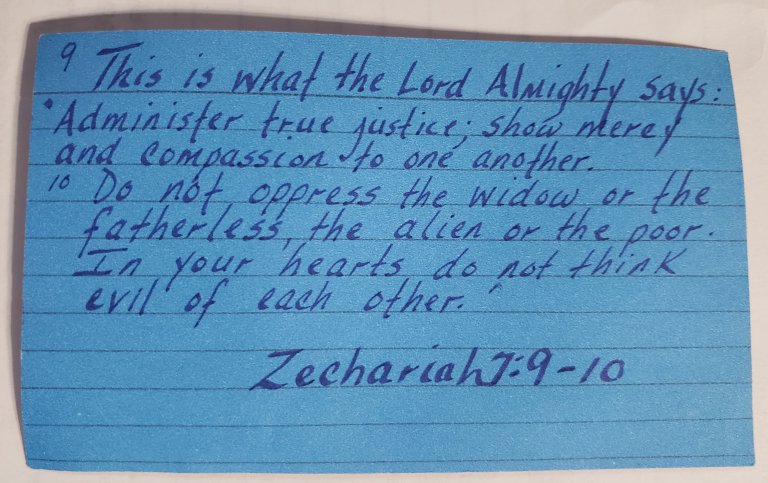 The card convicted me.  I knew I had to Administer Justice.  That formed the name of the ministry that would launch from our church, Fox Valley Evangelical Free Church, in March 2000.
As God prompted me to live out His commands on justice through Helen's gift, I put together papers to form Administer Justice.  In those days we had to mail incorporation papers with no control over when the state would file.  Administer Justice was incorporated on February 14, 2000, confirming God's heart for justice and his valentine to a community in need.
Over the years Administer Justice has grown from a small church ministry to a community ministry to a national ministry sited in over 100 churches across America.  We even have a site in Honduras freeing women and children from abuse and violence.  God has a big heart for justice!
The gift that keeps on giving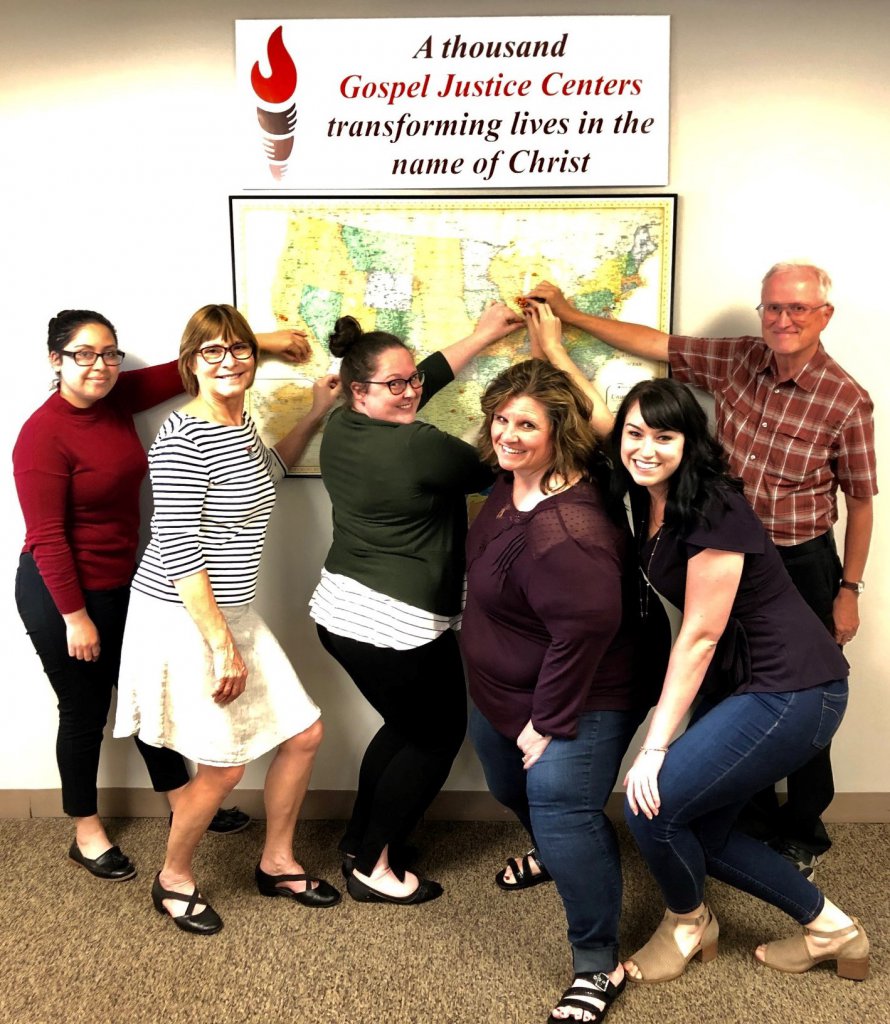 In 2013, God nudged me to start the national movement through a separate organization formed with my friend and mentor, John Robb.   God gave John a vision of 1,000 community-based justice centers across the country.  I embraced that vision.  John went home to heaven in 2015 at the age of 90.  His legacy lives on.  That legacy is a legacy of vision, not name.
In 2018, God brought together Administer Justice and Gospel Justice Initiative.  We operated under both names which caused confusion.  Recently our board voted to use the name Administer Justice.  Recognizing the story of God in birthing Administer Justice and wanting to intentionally remove any barriers in service, we made this decision.
We will continue to provide the hope of the gospel and the help of a lawyer as we advance God's desire for 1,000 gospel justice centers transforming lives in His name.  We believe the initiative was to do what I could not while leading Administer Justice.  I could not figure out how to make legal ministry easy.  Requiring others to do what God called me to do in leaving a lucrative practice and struggling in multiple ways, was not the way to expand services to neighbors in need.
After many ways of learning how NOT to make it easy, we discovered the way God intended all along.  We have the donor who provides $5,000 for a life-time of impact, the tools and training for out of the box ministry, client contributions through dignity fees that sustain cost, a unique team for ongoing impact, and ongoing support through a network of Jesus and Justice lovers.  The work of the initiative is completed.  Now it is time to Administer Justice.
Administer Justice turns 20!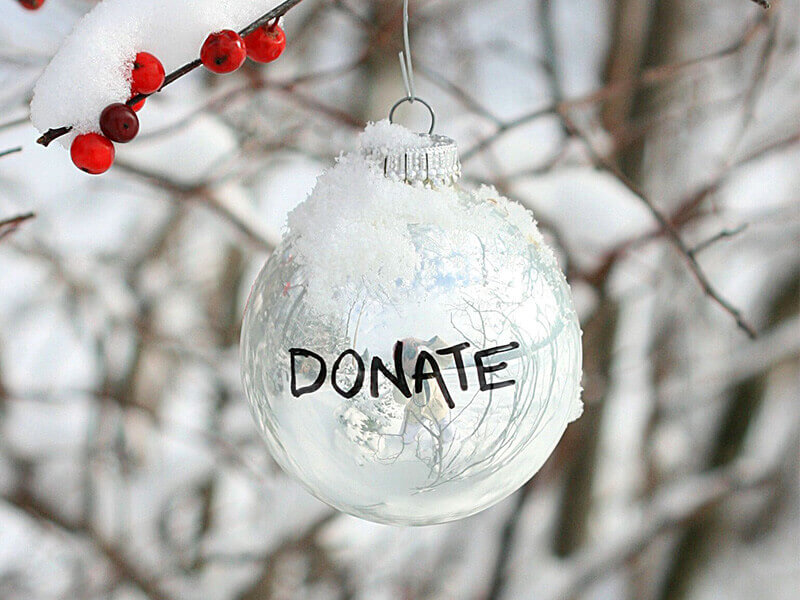 Next year Administer Justice turns 20.  Will you help us enter the year strong?  Your support has impacted the lives of more than 100,000 neighbors in need.  Every week neighbors are loving neighbors through legal ministry.  People are freed from legal burdens so they can flourish.  Will you help them?  Click the donate photo to help us give justice to those in need.
The card that launched a ministry that changed my life and the lives of thousands of volunteers and exponentially more clients is my favorite Christmas gift ever.  I am profoundly grateful to my wife and my Savior, for this gift of service to one of the least of these – beginning with me.  I hope you will join us as we Administer Justice together.
Merry Christmas.