My introduction to Administer Justice was unexpected. It started with a simple phone call from a friend. About halfway through our conversation he said that one of the churches in his town was looking into providing low-cost legal services through Administer Justice. He thought I would be a perfect fit as a volunteer attorney.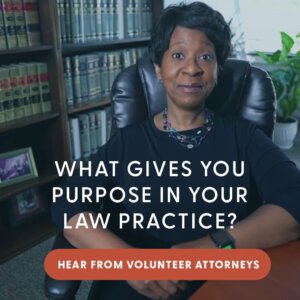 I wasn't so sure. In my full-time job, I work in the labor relations department. In my opinion, the labor relations work Iperform is only "legal adjacent" and does not really count as the practice of law. I have only really dabbled in the practice of law and that was several years ago. It is true that I handled a few cases; including real estate, family law, and some other odds and ends but I would not call myself a practicing attorney.
My friend asked if he could give my name to the associate pastor who was spearheading the effort to establish the Administer Justice center and I said yes. A few weeks later, the pastor and I connected first by phone and then over coffee. He seemed like a great guy with a servant's heart, so it was easy to take the next step – speaking with someone from Administer Justice.
Exploring Legal Ministry
Over the next few months, I spoke with several people from Administer Justice. They did a great job of talking me through the process and answering all my questions. I was plugged into the Administer Justice attorney training program, an online program designed to get me familiar with their online platform. The online program also provided some legal basics for some of the common legal issues that I might encounter. In addition, Administer Justice has a Help Desk that is available to answer any questions.
In addition to the online program, I was allowed to shadow an attorney at another Gospel Justice Center (GJC) during a virtual meeting with a client. Getting to sit second chair with an experienced Administer Justice attorney really boosted my confidence as I awaited the opening of my center. In addition, I was reminded that like most attorneys, I had been giving away free legal advice for years so I would not be doing anything I had not done hundreds of times before.

While waiting for my GJC to open, I asked if I could serve with another center just so I could gain some experience. The target date for my GJC to open was July 2022 and the rest of the team was already hard at work getting the center off the ground. In reality, I wanted to gain some experience to help get my GJC off to a good start. As luck would have it there was a GJC that was originally staffed by two attorneys, but one was no longer able to serve.
Getting Started with a Team
In June, I walked into the Administer Justice GJC at Highpoint Church in Naperville. It felt like my first day of school. I had my laptop and my backpack stuffed with family law IICLE books, yellow legal pads, and, of course, my reading glasses. I was not as nervous as I thought I would be thanks to the Highpoint GJC staff.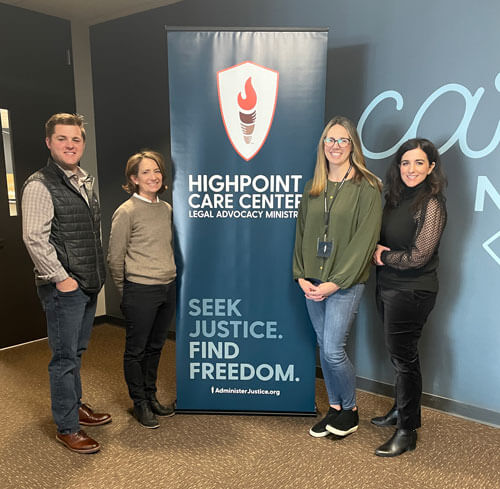 The team at Highpoint was so amazing. They had everything set up to help the clients feel comfortable and they went out of their way to make sure I had everything I needed. I felt like I was joining a well-oiled machine. To my complete surprise they had only been open for a few months. That day I discovered the best kept secret about Administer Justice, one that has given me great peace as I continue to serve. I discovered that the GJC team is the strength of Administer Justice. No one job, including attorney, is more important than the others. Everyone working together for one sole purpose, to provide the best possible assistance to the clients.
So armed with my one virtual second chair experience and one session with the Highpoint GJC, I walked into the soft opening of the Southland GJC in June. We decided to meet in person and work through all our roles in preparation for our first client session in July.
Volunteering Together Brings Joy
Just like the Highpoint team, the team at Southland was absolutely amazing. It was wonderful to meet everyone in person for the first time. I was blown away by all the hard work everyone had done to get us prepared to open the doors. In July we saw our first clients at Southland. The team went above and beyond making sure all the details were covered and that our clients felt welcome.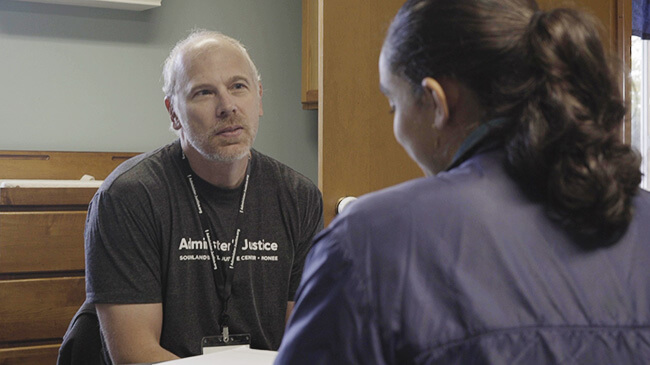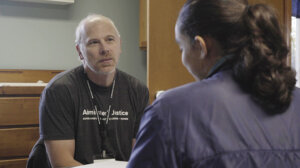 While I am still pretty new at this role, I have already had some great experiences. The time we spend together as a team prior to the arrival of our clients is very special to me. The Justice Champions will gather us for a time of prayer. I am always in awe of how they point us to our ultimate goal, which is serving our Lord Jesus Christ. I cherish the time we spend together as a team in both locations. There is something powerful about spending time around other Christians who actively seek to serve Christ and his body.
I discovered that the GJC team is the strength of Administer Justice. No one job, including attorney, is more important than the others.
I also love serving our clients. To date, I have not been overwhelmed by any of their legal issues or questions. Mostly the clients are simply looking to be pointed in the right direction. There is one client interaction that really stands out for me. A grandmother came in looking for guidance on how to help her daughter and grandchildren. She had a heart of gold and seemed quite troubled that she could not be of more help, especially financially. I was given the privilege to pray with her and to ask God to intervene in her family's situation. After the session, as we walked out of the meeting room, I told her that this was not a problem that money could solve but to lean into Jesus as He is the ultimate help in our times of trouble, and she agreed.
Created for Good Works
I believe serving with Administer Justice helps me point people to Jesus first and foremost. But secondly, this role allows me to help other members of the body of Christ. I am blessed to find a role that allows me to help others in both these ways.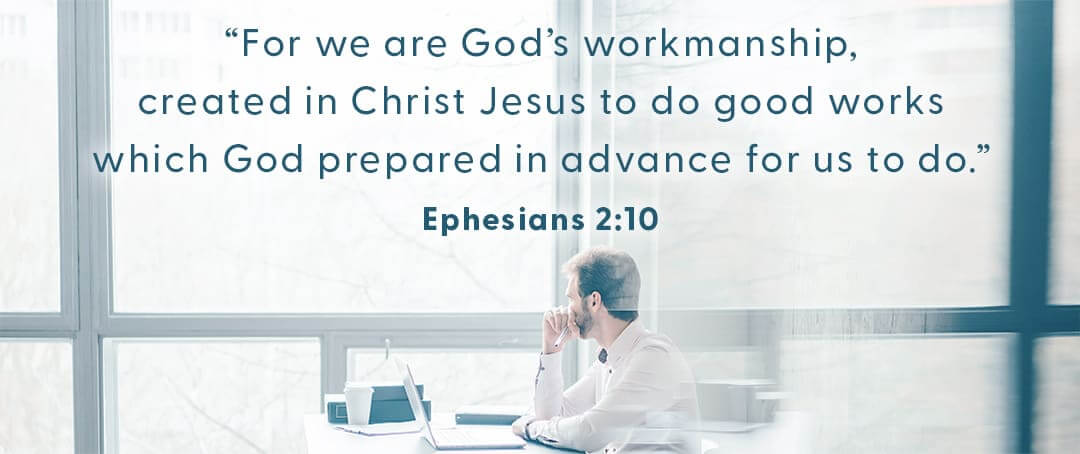 I hope as you read this article you are thinking if that guy can serve, I can serve too. I am no super lawyer by any stretch of imagination. But, surrounded by the rockstar teams at Highpoint GJC and Southland GJC, I have the confidence to step out in faith to offer a hand to those in need. I also find it very helpful to humbly ask God to use me as His vessel to provide the assistance His children need. For those of you considering joining the team at Administer Justice, the Apostle Paul pointed out in Ephesians 2:10 "For we are God's workmanship, created in Christ Jesus to do good works which God prepared in advance for us to do." What God has prepared in advance for us to do can only end in success to His glory!
Jesus said in Matthew 9:37-38 "The harvest truly is plentiful, but the laborers are few. Therefore pray the Lord of the harvest to send out laborers into His harvest." My hope is that you prayerfully consider joining the other laborers serving with Administer Justice.
Humbly,
Jim Poortinga