Why do songs of justice matter in a broken world?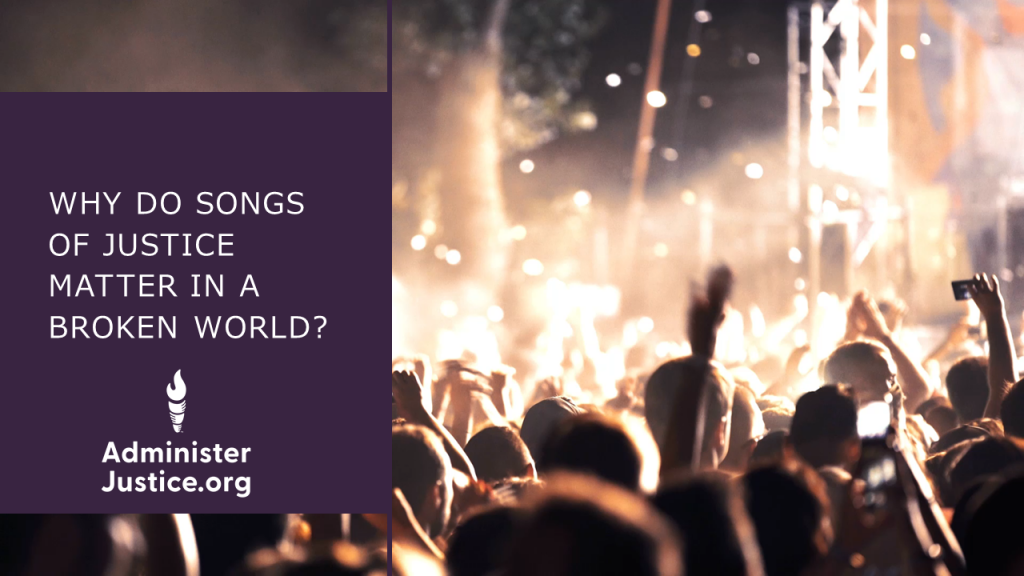 By Jeff Frazier, Lead Pastor Chapelstreet Church
My grandfather loved the music of the big bands from the 1940s. I have fond memories of him making trumpet sounds with his mouth to some old Benny Goodman or Mills Brothers tune. To this day, whenever I hear those songs, I think of him.
Songs have a way of shaping us. They connect us to our history; they draw things out of us. Truly great songs stay with us in ways of which we are scarcely aware. One of the most revealing things about a culture or civilization is the songs it produces. The songs people compose, and sing say something about the values that run deep in their hearts.
When we look to the Psalms—which were the songs of ancient Israel, Jesus' own prayer and songbook, and have been the church's official songbook for over 2,000 years—we discover something about the heart of God. In fact, we discover many things.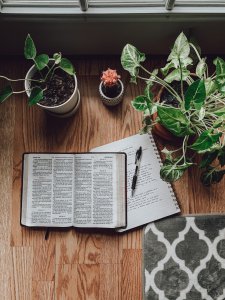 The Psalms teach us that God is passionate about justice!
Over and over, the Psalms declare to us that there is no true worship or genuine faith that neglects justice. No true understanding of God will make justice a secondary issue; it is central to his redemptive work in history.
And this is really good news for our broken world!
The fact that injustices occur every day in our world should be obvious to anyone who is paying attention to the news, regardless of his or her primary news source. Terrible injustices occur each day, all over the world, in countries and communities that are often far removed from the headlines we may read.
For the psalmists, a world full of injustice is all too familiar. The Psalms cry out repeatedly for justice because they understand that a world full of broken humans and dark forces continually produces injustice.
All people at all levels of a society need justice. But those who often need it most, according to the Psalms, are what theologian Nicholas Wolterstorff calls the "quartet of the vulnerable": widows, orphans, poor, and resident aliens. In Israel, these four groups represented the most vulnerable members of society.
God doesn't merely care about justice – it's who He is!
For the psalmists, it is not merely that God cares about the idea of justice in some abstract sense; it is that justice is integral to the very nature of God.
In his wonderful little book, The Knowledge of the Holy, A.W. Tozer dedicates an entire chapter to the justice of God. This is how he describes the concept:
Justice, when used of God, is a name we give to the way God is, nothing more; and when God acts justly, he is not doing so to conform to an independent criterion, but simply acting like himself in a given situation.
This means that for Christians, our understanding of justice—and indeed our pursuit of justice in our personal lives and at the broader societal level—must be conformed to the character and nature of God. He defines what is just and right, not the shifting sands of our increasingly secularized culture.
Psalms demonstrate a robust picture of justice
When we turn again to the Psalms, we are given a wonderful and robust picture of what justice looks like:
Justice maintains the rights of the vulnerable (Psalm 82), and rejects the desire to take advantage of them (Psalm 94).
Justice does not speak out of two sides of its mouth (Psalm 28).
The just are not bloodthirsty (Psalm 139), greedy (Psalm 10), or arrogant (Psalm 94).
Those who love justice do NOT love violence (Psalm 11).
Those who love justice actively reject all systems that oppress people (Psalm 58).
The Psalms sing to us that God loves justice and that he does justice.
Psalm 37:28 declares, "For the LORD loves justice; he will not forsake his saints."
Psalm 99:4 proclaims, "The King in his might loves justice."
Psalm 89:14 affirms that righteousness and justice are the very foundation of God's throne.
The King of Justice is on His throne so we can sing and work for His Justice!
The Psalmists make these claims because God is King. And as King, He stands sovereign over all creation and sovereign over all nations. There is no place, therefore, that God's justice should remain absent. Psalm 33:5 makes it clear that "he loves righteousness and justice; the earth is full of the steadfast love of the LORD."
The Psalms acknowledge that justice ultimately belongs to God, and they also recognize that justice is required of those who belong to the King! If we are ever tempted to believe that doing justice is only the business of God or of those in high positions, the psalmists tell us otherwise: it's all our business. Psalm 106:3 reads, "Blessed are they who observe justice, who do righteousness at all times!"
Psalm 42:8 declares, "By day the LORD commands his steadfast love, and at night his song is with me, a prayer to the God of my life."
May the songs of our hearts and the music of our lives reflect the justice and righteousness of our God!
About Jeff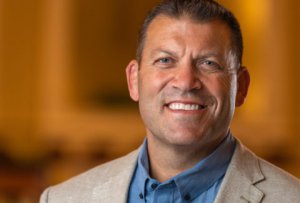 Jeff Frazier is the Lead Pastor at Chapelstreet Church in Geneva, IL. Before transitioning into this role, Jeff was the Teaching Pastor at Chapelstreet Church, and prior to that, he spent the previous 15 years in youth ministry: 9 years at Chapelstreet Church and 6 years on staff at Willow Creek Community Church.
Jeff's primary passion in life is to see the gospel of Jesus Christ transforming human hearts. Jeff loves the process of studying, discovering, and communicating God's Word and desires to encourage others to share this passion. Jeff is also passionate about his wife and kids, the writing of C.S. Lewis, the sport of football, strong coffee, and old books. Jeff has an MA in theology from Wheaton College Graduate School with a focus in evangelism & spiritual formation and a BA from Wheaton College. He lives in Batavia, IL with his wife, Erin, and has three young adult children: Noah, Hannah, and Benjamin.
Chapelstreet Church recently opened a gospel justice center in partnership with Administer Justice.