Are you missing God's opportunity for you?
Are you tired of the pandemic?  Amid all the noise and challenges that exist today, God may be whispering a new opportunity for you.  Are you listening?
God's Opportunity for you
Administer Justice is hiring a new CFO.  I believe God is knocking on the door of someone's heart just as he knocked on mine 20 years ago.  You have done well in the field of finance or technology.  You understand system integrations, compliance, financial forecasting and are a gifted strategic thinker.  While you could continue to make money, you struggle with deeper meaning.  Are you making a difference?  At the end of your career will you look back and rejoice over the money you made, or is God tapping at your heart to open a new season to impact lives?  Explore further by clicking on the image.
I believe God uses pandemics to catch our attention.  The CFO role may not be for you, but God may still be tapping and asking you to explore a change.  Often, we need our lives to be shaken up before we listen to His prompting in our life.
That is my story.  You can read it in Gospel Justice or hear me share at our 20th anniversary virtual celebration – Restoring Hope.  I was the senior partner of a successful law practice.  A millionaire before age 30, I was on my way to success.  But God sent a pandemic into my life.  My wife and I were unable to have children and were on the verge of giving up after 7 years when God answered and blessed us with twins.  After my sons were born, I thought everything would be smooth.  But I suddenly found myself amid lawsuits, two buildings I was buying fell through, two employees I was looking to hire fell through and everything was stormy.  Like Jonah, I was running from God.
How about you?
Are you running from God's opportunity for you?  Stop.  I did and the joy that follows is profound.  I shut down my law practice and with a wife and twin sons at home and $2,000 in the bank account of Administer Justice, ventured into the unknown.  You may know the story.  I was alone in an 8×10 office angry with God, second-guessing His call.  I missed my plush offices, large staff, and comfort.  God was asking too much.  I shook my fist at him and demanded to know, "What am I doing here?"
God answered.  "My will.  For whatever you do for one of the least of these you do unto me."
I fell to my knees crying.  I learned in that instant a simple truth.  Life is not about me.  Life is about how God can use me in the service of others.  How about you?  Are you being used in the service of others?  Do you recognize that whatever you do for the least of these you do unto Jesus?
Some marvel that I have given up millions of dollars.  I grieve how long it took me to pursue God's opportunity.  Don't miss his opportunity for you.  Because I yielded, God has impacted more than 67,000 lives.  We never know what the other side of obedience looks like until we obey.  Don't delay – obey.
What is God's Opportunity for You?
I pray you will take time during this busy and unusual Advent season to listen to God's opportunity for you.  That might mean a change in job.  I look forward to serving with a new CFO and if that is you then apply now.  We close the opportunity this Thursday, December 10.
But that might be a new opportunity to serve.  We are NOT saved to sit.  We ARE saved to serve.  You will never experience joy serving only yourself.  Joy is found in the service of others.  Our neighbors need you.  As you look for service opportunities, look for those who love people, and not simply fix problems.  People are more than the problems they find themselves in.  Choose a ministry that holistically loves neighbors.  Find the one that resonates with the Holy Spirit within you.
I invite you to consider Administer Justice.  We lead exploratory tours through Journey to Justice.  Listen to Emily's invitation and take the next step in your journey to justice.  Register here.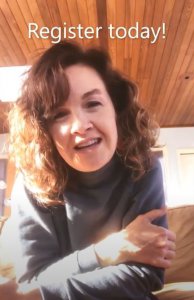 God's Opportunity in Giving
God gave you all you have.  He gave His son so you could experience peace, love, and joy – even in a pandemic.  Whatever your circumstance this year, you have much to be thankful for.  Just as life is not about us, neither are resources.  God gives us money to share with others.  There are many wonderful organizations advancing His Kingdom which we invite you to pray about supporting.  We know God cares about justice and we invite you to support His work of justice through Administer Justice.  Click on the image to provide the gift of justice and hope this Christmas.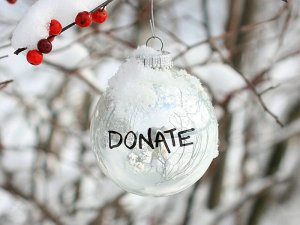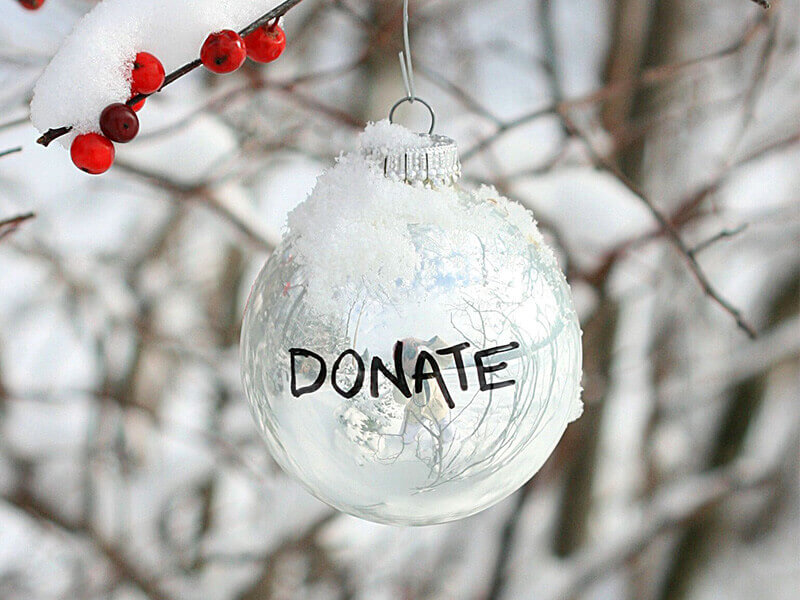 Christmas is a wonderful restorer of joy.
"On those living in the land of deep darkness a light has dawned.  You have enlarged the nation and increased their joy…For to us a child is born, to us a son is given, and …he will be called Wonderful Counselor, Mighty God, Everlasting Father, Prince of Peace…He will reign on David's throne and over his kingdom, establishing and upholding it with justice and righteousness from that time on and forever." Isa. 9:2,3,6,7.
May you receive the gift of God's opportunity for you this Christmas.  And may the hope and joy of Christmas be yours all year round.