by Judy Miller
The COVID-19 pandemic has permeated every crevice of our society and has shone a light into some of our dustiest corners. The world of work is one of these corners.
We have seen tens of thousands of our neighbors lose their jobs. Many others have seen a shift in their work. Some are working longer and harder. Some are working remotely. Some find their otherwise uneventful workplace transformed into a hub of essential workers.
A Community That Will Work Together
"God has filled them with skill to do every sort of work done by an engraver or by a designer or by an embroiderer in blue and purple and scarlet yarns and fine twined linen, or by a weaver – by any sort of workman or skilled designer." Exodus 35:35
When Moses came down from Mount Sinai with the two tablets engraved with the Ten Commandments, he assembled the Israelites into a community that would work together. He acknowledged the skills of the people and recognized their potential to create beauty in their work.
As God's children, made in His image, we are all skilled artists and artisans.
We imagine. We envision. We act. We create.
The work may be on the factory floor where we move and direct machinery. It may be in a grocery store where we order and stock, or ring up and bag purchases. It may be caring for the elderly or sick, on a 24/7 rotation. It may be any one of a million ways we express ourselves and live in community with others.
Intertwined and Interconnected
This coronavirus challenge has put a spotlight on how very intertwined and interconnected we are in our working worlds. Global distribution chains have hit the headlines, as have meat-packing plants and the hospitality-travel industry.
Many centuries after Moses led the Israelites, Paul found himself leading the newly forming Christian community in Corinth. Ancient Corinth was a hub of commerce, full of craftsmen and entrepreneurs looking for economic opportunity and upward mobility. It was a place of intense competition and status-minded ladder-climbers.
It is within this cultural dynamic that Paul writes to the Corinthians with these words of encouragement and admonition:
"For as the body is one, and hath many members, and all the members of that one body, being many, are one body: so also is Christ." 1 Cor. 12:12
As Moses did with the Israelites, Paul is doing with his Corinthian friends – reminding them that we are made in the image of God and so reflect Christ as one body with many awesome, amazing, gifted, skilled and talented members.
Each one valuable and valued.
This pandemic has turned the working world on its head as we recognize that those on the lowest rungs of the economic ladder are some of our most essential laborers.
They are foundational.
They provide the structure upon which many of us have taken for granted: food on our tables, supplies in our cupboards, and services at our fingertips.
As children of The Most High, let us honor our inheritance as we perform with excellence the work of our hands, hearts and heads. And let us honor our brothers and sisters in Christ by upholding the dignity of all those who labor.
Respond to the Call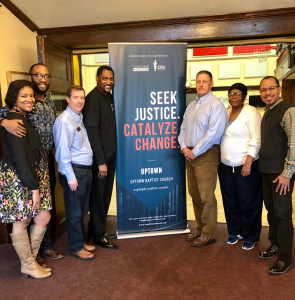 Will we continue to acknowledge and "see" these essential workers once the pandemic subsides?
Will we remember that many of our essential workers get the lowest pay?
Legal help is not inaccessible only for the unemployed or chronically impoverished.
Legal help is also inaccessible to the so-called working poor.
Attorneys bill for services at upwards of $300 per hour, which is beyond the reach of so many of the essential workers. And we now know that they are crucial to the way of living upon which so many Americans insist.
Our society's essential workers often can not afford the legal defense against a predator, scam artist, dishonest salesperson or unsavory landlord.
Both the help of a lawyer and the hope of God's love are found at Administer Justice's gospel justice centers.
The volunteer teams, pooling their skills and talents to live out the call spoken through Moses and the Apostle Paul, are a beacon of hope.
Let us remember the words of wisdom in Paul's letter to the Colossians: "Whatever you do, work heartily, as for the Lord and not for men." Col. 3:23.
No one thrives alone and in isolation.
No one does justice alone.
And no one receives justice in a vacuum.
Will you join with others in service to one another – in the name of and reflection of the light and love of our Lord?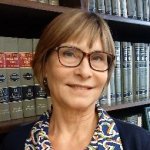 Judith ("Judy") Miller is the executive director of Administer Justice, a non-profit Christian legal aid serving low-income individuals through gospel justice centers in neighbors across the U.S. In her role as executive director, Judith oversees the function of all the legal centers.   Judy is a widow, the proud mother of two grown children, and the adoring grandmother of a 2-year-old grandson.